SANBI Events
The Botanical Society's volunteer Garden guides, who are brimming with amazing knowledge and insights into the Garden, lead...
Latest News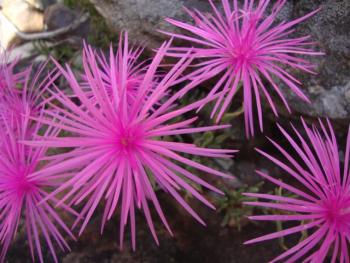 One of two species belonging to the genus Roosia, endemic to sheer, quarzitic, sandstone cliff-faces in the heart of the winter-rainfall region of South Africa.
Read more
This beautiful, dainty little herb is covered in small, white flowers in spring and early summer, and makes a spectacular display in a mass planting.
Read more
Animal of the week
The blue-spotted ribbontail ray is common in the tropical Indo-Pacific region. It is a brightly coloured, beautiful but dangerous cartilaginous fish.
Read more
Quick Quiz!
In which province will this new Garden be located?