SANBI Events
The South African Society of Artists (SASA) will be holding their 110th Annual Exhibition of members' selected works. The show...
Latest News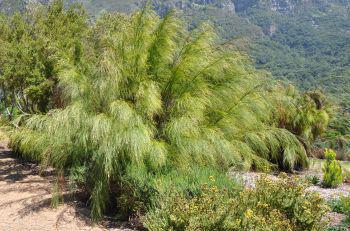 One of the most spectacular of the Cape restios with upright stems and arching fountains of drooping, hair-like foliage and spectacular inflorescences.
Read more
A thorny, yet charming, mound-forming species of Othonna with striking yellow flowers to brighten your garden in the cold winter days.
Read more
Animal of the week
The Temminck's pangolin is a secretive, primarily nocturnal, mammal that is covered in overlapping plate-like scales, which provides protection from predators.
Read more
Quick Quiz!
In which province will this new Garden be located?